Supporting characters on the brilliant new series, "Grecian Hills."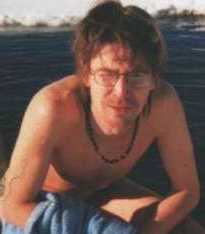 Janni Geldenhuis, played by Randy O'Neill, the first casualty of our show made the mistake of being spun in the web of Soddenfeld the Spider. As a masseuse, he was more into deep tissue than deep thought, and his lack of cunning may well have been his undoing.

Though there were gum wrappers at the scene, leading the police to the quickly drawn conclusion that Pedro was the guilty party, might it be that it's merely a clever ploy by Vale to elude her own responsibility?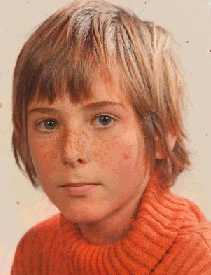 Jonathan Trembly plays Alex Rorschach, boy genius, the youngest member of our cast is by far the shrewdest. Forget about cunning espionage and catty vendettas, he knows more about physics than the writers will ever be able to fake. The newest arrival to our fair town, his lust for Eslé could drive him off the path of greatness and into the gutter.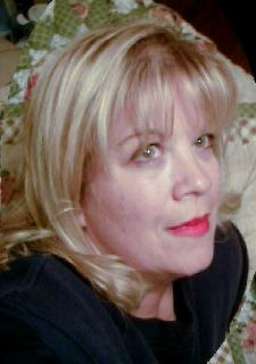 Angie Roundtree, as played by Lyla Cerise, is one of those women we all know. Mildly psychotic, intensely jealous, paranoid to the extreme; her values are set in stone, yet ethereal to those who attempt to follow the logic behind them. Her marriage in shreds, she has gone to the arms of another to fulfill her needs, yet refuses to end the charade. Look out for the volatile fights between herself and other characters who wish she'd simply make a choice.



Angie and Esle discuss matters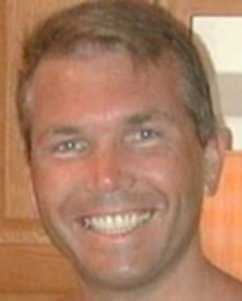 Beau Roundtree (played by Jimmy Chambliss), Poor sap, all-around nice guy, is both mute and unaware of the deception that lies within his wife Angie's character. Originally from Arcadian stock from Louisiana, he likes a nice spicy jambalaya and loves his wife with all his heart. Too bad for him, his wife doesn't seem to have one. Will Beau get wise to her deceit, will he confront her young lover? Find out during further episodes of Grecian Hills.