Vivien Soddenfeld as played by Delilah Tramone
Who could have ever guessed that Vale had a sister? Hidden away for years with a debilitating disease, Vivien hated her sister's fortune in life an in love. Searching for fulfillment in the world denied her for so many years, she toured Europe, only to succumb to the lure of the seedy underworld rife with drugs, prostitution, and violence. Strung out on heroin, and without any more of her trust fund, she ran into Bradley in a chance meeting on a Madrid street corner. No doubt they both have their own reasons for returning, but just what are they seeking? Are they there to seek peace, or revenge?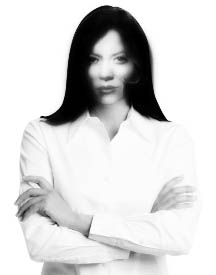 Vale Soddenfeld as played by Delilah Tramone

Vale Soddenfeld is the CEO/International Beauty Consultant of Rectify Beauty Corporation. A former high fashion model, she promised never to be at the mercy of men again, after being jilted at the altar by high society sweetheart, Bradley Moorehead. A manipulative wench, she leaves people cold with her intimidating stature and frigid stares. No need for a lie detector, she sees your soul in every squirm.
The question on people's minds is not, did Vale kill her masseuse, Janni Geldenhuis? It is will the ice princess finally be torn down from her ivory tower, and be found guilty?
Stefan Luis Caron as played by Bill Landry
Every secret you never wanted to know about Grecian Hills resides both in the journal and the memory of Stefan Luis. Naturally cautious people lose their sense when around his magnetic personality and the noxious fumes of his shop. A demigod in the narcissistic world of GH, his haircuts are legendary. With his long shining black locks, only perfection is allowed to leave his "studio." Just what will Stefan Luis choose to do with his information is anyone's guess, as no one quite remembers telling him a thing.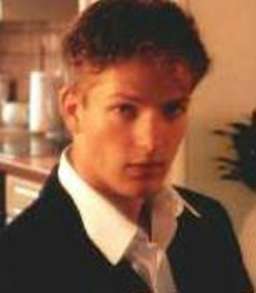 Aaron Offal as played by Bradley Moorehead
The spoilt only child of the mythic Moorehead family and former betrothed to Vale Soddenfeld, Bradley rocked the city with his abrupt departure so many years ago. A similar re-entry will surely set tongues wagging when his travel companion is revealed. Will Vale survive this fated meeting? What caused Bradley's departure years ago? What does he have planned for his return? Who will be the first to learn all of the answers to these questions and more on...Grecian Hills?