Shirley Abblebaum as played by Frances McMillan
Shirley is one of the wealthiest residents of our fair town, however she's also the cruelest. She hates being put in a position where she isn't in control, and needs to flex her power.

Though she doesn't want the inconvenience of a "young hell hound" her position in society demands it.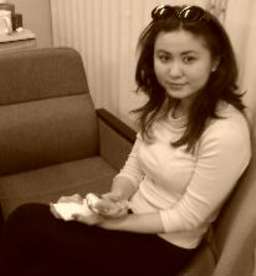 Yumi Oshaberi as played by Akiko Terada
Yumi is a new arrival to Grecian Hills, a sweet Japanese exchange student, it is her sad lot to live with the cranky curmudgeon Miss Shirley Abblebaum. Confused by her angry host auntie, she tries to stay away from her as much as feasible. A smoldering bundle of repressed sexual energy, the possibilities are endless for her American immersion.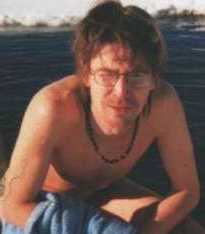 Janni Geldenhuis as played by Pat O'Neill
Janni, the first casualty of our show made the mistake of being spun in the web of Soddenfeld the Spider. As a masseuse, he was more into deep tissue than deep thought, and his lack of cunning may well have been his undoing.

Though there were gum wrappers at the scene, leading the police to the quickly drawn conclusion that Pedro was the guilty party, might it be that it's merely a clever ploy by Vale to elude her own responsibility?
Read about Janni's Death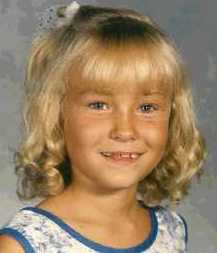 Melani Roundtree as played by Tricia Hawthorne
Melanie is the effervescent child of Beau and Angie. Only mildly aware of the strife in her crumbling homelife, she develops an intense crush on none other than Alex Rorschach, boy genius. Her simplistic and youthful attempts for his attention and love, are easily ignored by Alex. After all, he only has eyes for voluptuous Eslé. Just what ends will Melanie go to for Alex's attention and ardor? Will she discover her mother's infidelity? This and more in weeks ahead...
Read Melanie's Love letters to Alexander.