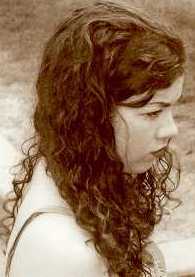 Claudette Bleak as played by Aki Quetits
Claudette is a depressed and sad character. Rarely does she find the energy to smile, and her natural face is a brooding frown. She's a bit of a hermit and stays inside her home, her only contact with the world her PC and telephone. Thank god for take out is her motto. Recently, she found a new zest for life in the form of internet dating.

Her isp is her shield, her browser her cloak, the chat room login her mighty mask. Look out for her wild cyber affair with Pedro. Little do they know that fate has a nasty sense of humour.
Pedro Carluso as played by Edward Marlson
Pedro is unhinged with lust for his new found internet goddess. Little does he know that it is none other than Claudette, the girl he raped in junior high when she defied his request for a kiss whilst playing "spin the bottle." Years later he still remains hostile toward her, as she remains the only woman he could never have. A member of the Carluso crime family, he is notorious for leaving behind gum wrappers at all of his jobs. However, not even the police have the cajones to mess with the Carlusos.
Pedro's temper flares in the Supermarket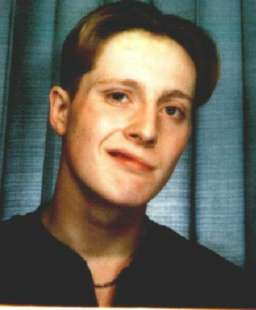 Lucas Smarmy as played by Rod Barley
Lucas is the smoldering cabana boy, he's well endowed to serve your every need. With a mysterious past and a yen for all things mathematical, he likes to do basic arithmetic (e.g. Lucas + Women = Kinky). Look forward to his many affairs and the horrific result of a diseased member (of the cast).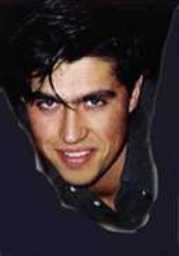 Guido Carluso as played by Ivan Lawson
Guido, a loose cannon, lacking the intelligence of Pedro; he certainly gained the looks that Pedro was so severely denied. The lackey of the Carluso family, he often bungles jobs and were it not his blood ties he would have learnt to deep-sea dive long ago. Watch out for a potential affair with the na´ve Yumi, and his putrid attempts at making good in months to come.