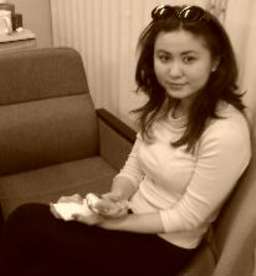 Akiko Terada (Yumi) Yumi is a new arrival to Grecian Hills, a sweet Japanese exchange student, it is her sad lot to live with the cranky curmudgeon Miss Shirley Abblebaum. Confused by her angry host auntie, she tries to stay away from her as much as feasible. A smoldering bundle of repressed sexual energy, the possibilities are endless for her American immersion.








Frances McMillan (Shirley Abblebaum) Shirley is one of the wealthiest residents of our fair town, however she's also the cruelest. She hates being put in a position where she isn't in control, and needs to flex her power.

Though she doesn't want the inconvenience of a "young hell hound" her position in society demands it.